Loading...
View Hanalei Colony Resort I1 | A Hanalei Vacation Rental
Hanalei Colony Resort I1-steps to sand, oceanfront views, wild & beautiful!
Enhanced COVID cleaning and disinfecting procedures for every check-in.

Hanalei Colony Resort I1 is unique among north shore Kauai condo resorts. These Hanalei vacation rentals are directly on the path to follow, just take a few steps and you're on the sand. And I1 is the closest building, directly on the beach. You can also take advantage of the restaurant and spa onsite, or prepare your own food in your apartment's full kitchen or on the gas grills provided. Pool, jacuzzi and barbecue are conveniently close.

This condo has a large shady lanai that puts you 10 steps from the sand. There are two bedrooms, one with a king bed and the other with two twin beds. For privacy, the bedrooms can be closed off from the rest of the unit with sliding shoji screens, which still allow air flow to keep you cool at night. The living and dining areas are comfortably furnished and there are spectacular beach views from the large picture windows. There's a full bath and a half bath. While there are no televisions or cable television service in the complex, wifi is provided so you won't be completely cut off from the modern world. (Only as cut off as you want to be.)

In addition to Hanalei Colony Resort I1's beautiful interior and views, and the beach just in front, guests can enjoy the swimming pool, jacuzzi, barbecue grills, and guest laundry room. You can walk next door to the Opakapaka Bar and Grill. Also located just across the parking lot is the Hanalei Day Spa. Just ten minutes past the charming town of Hanalei, you'll find that shopping and dining options are conveniently close. It's the perfect Kauai vacation rental for proposals, honeymoons, anniversaries, and other romantic occasions.

Island Breeze Cooled (No A/C)

Hawaii Vacation Rental Identification Number TA-156-595-4048-01.
Island Breeze Cooled (NO A/C)
Shared BBQ Grill in Complex
Thank you for entering your review. The review will become available to the system shortly.
Steps to Quiet Beach
Rating:
Overall, the rental unit was as we had hoped. The proximity to the beach was Perfect for us. The space was roomy and the view Incredible.
We were glad to have a very clean bathroom.
The not so pleasant: There were broken screens on the front and sliding doors when we arrived, but these were repaired while we were out, one day. The area floor rug needs to be discarded. It is full of mold and stains. The seat cushions on the loveseat had moldy spots also. We threw a cover over it so we could use it. We have to agree with other renters that the condition of the kitchen refrigerator on one side is unsightly to say the least. While it did not deter us from using the kitchen or enjoying the unit, overall, it is not expected in the price paid. The master bedroom slats on the window shutters were thick with dust buildup that we had to clean. This was unavoidable since the shutters were opened and closed for ventilation.
A bit more care to the condition could make this a 5-star rental unit.
A Little Bit of Paradise
Rating:
Wonderful stay at Hanalei Colony Resort. So peaceful and the condo we rented was fairly private with a fantastic view. Nicely decorated, only wish it had a few more basics (e.g., salt & pepper, cooking oil, etc.). It's an older condo so a bit of maintenance/updating would be nice but otherwise a perfect place to plant ourselves while on the north shore!
a nice place
Rating:
we checked in at the office, showed our vaccination cards and picked up a parking pass, and headed over to the condo. The wondrous feel of the northern Kaua'i cost was before us; and we settled in for a glorious few days,
Perfect!
Rating:
The Colony is a magical place and the unit we stayed in simply can't be beaten in terms of its location. The direction it faces for morning sunrises and its proximity to the water's edge make it one of the best units on the property. We were also extremely impressed with Kauai Kahuna as a rental service. They are very professional, personal, and thorough. No issues. A flawless trip & experience. We will be back!!
Hanalei Colony Resort I1
Rating:
Great location, right on the beach. Great beach for walking. The unit is a little dated but very functional. The property grounds were well-kept. The biggest downside for us was the inability to use the on-site washer/dryer and the difficulty accessing the hiking trail at the end of the road (shuttle tickets extremely limited).
Looks just like the picture
Rating:
The winner view- it is just spectacular! Biggest issue- no ability to do laundry and closest laundromat in Kapaa- would have been helpful to know ahead of time. Also no pool as advertised- not a problem for my family but may be for some.
Great place beautiful and relaxing
Rating:
Right on the ocean...
Manager Response:
Response from Kauai Kahuna Vacation Rentals
We're delighted you enjoyed yourselves :-) It's so wonderfully uncrowded right back again before everything is open, and enjoy the serenity!
Excellent condo in amazing location
Rating:
Excellent condo in an amazing location. The ocean views are incredible. We had breakfast on the patio and watched the sunrise each morning. Although HCR is still officially closed for renovation, the adjacent restaurant, Opakapaka Grill, was open. It was a dream having the grounds to ourselves. We loved it so much we booked our return trip the day we arrived home
Manager Response:
Response from Kauai Kahuna Vacation Rentals
We're so glad you enjoyed it and are delighted you'll be coming back to stay with us again!
Your request has been sent. We look forward to meeting all your vacation needs!
Hanalei Colony Resort I1 | Hanalei vacation rentals | Kauai Kahuna | beachfront living room steps from the sand
Hanalei Colony Resort I1 | Hanalei vacation rentals | Kauai Kahuna | living room
Vacation in comfort at Hanalei Colony Resort I1, including dining on your private oceanfront lanai
The private oceanfront lanai of Hanalei Colony Resort I1 is the perfect place to relax and enjoy a meal
Sleep off an adventurous day in the comfortable bedroom of Hanalei Colony Resort I1
Relax in the cool breeze at our Hanalei Colony Resort Kauai vacation rental
Hanalei Colony Resort I1's kitchen, Haena vacation rental
Clean, modern bathroom at north shore Kauai vacation rental Hanalei Colony Resort I1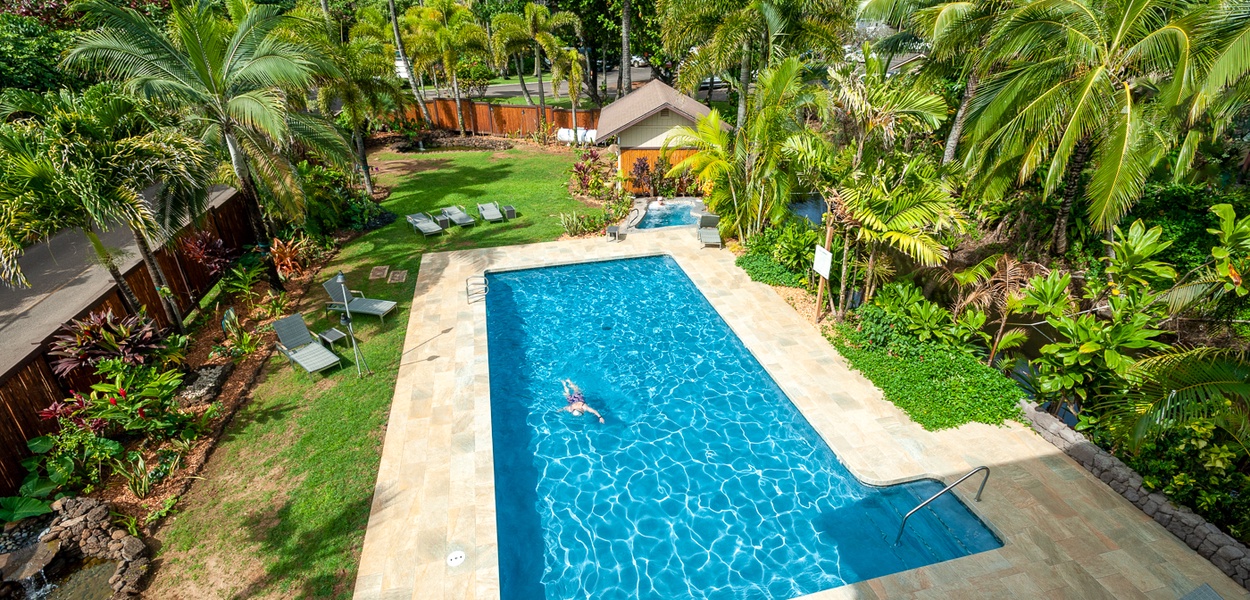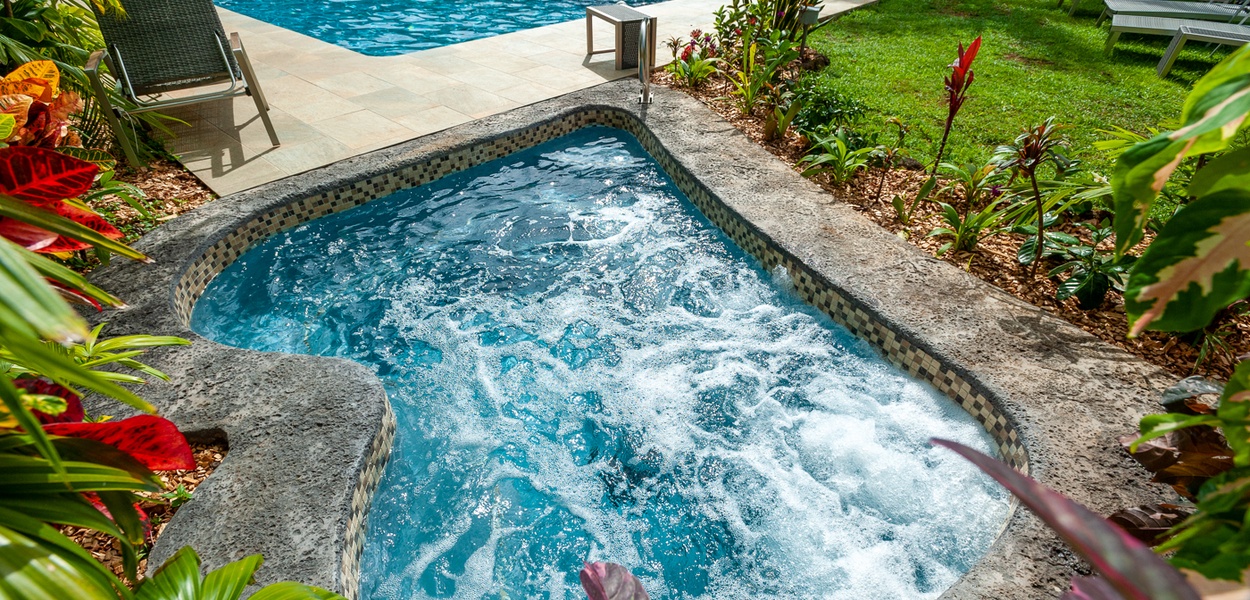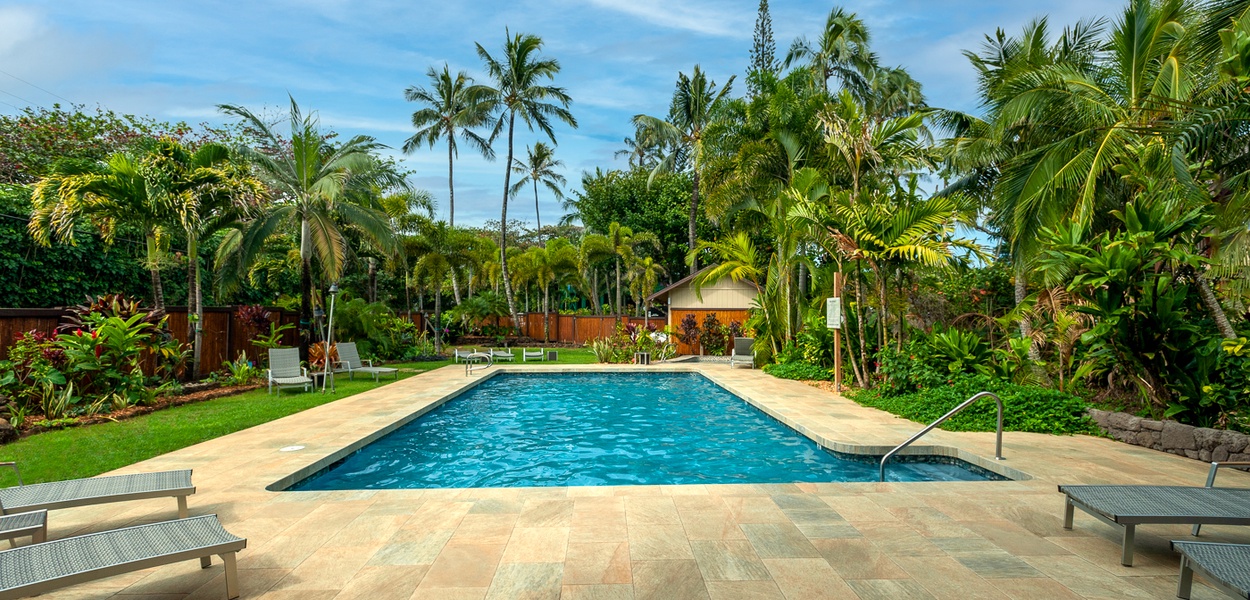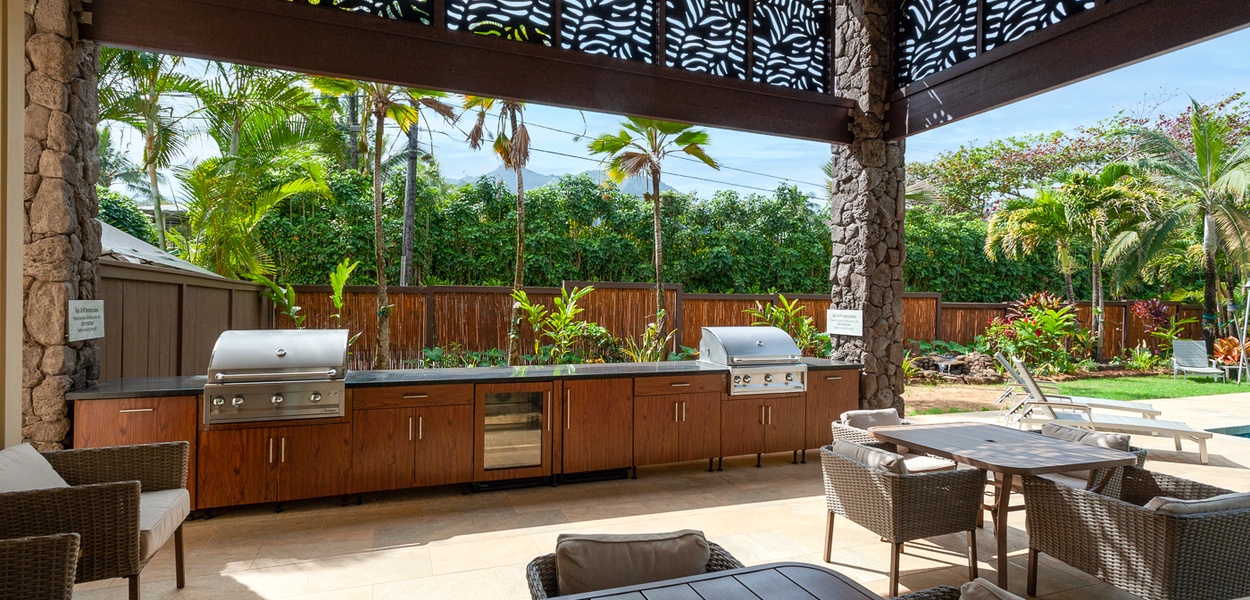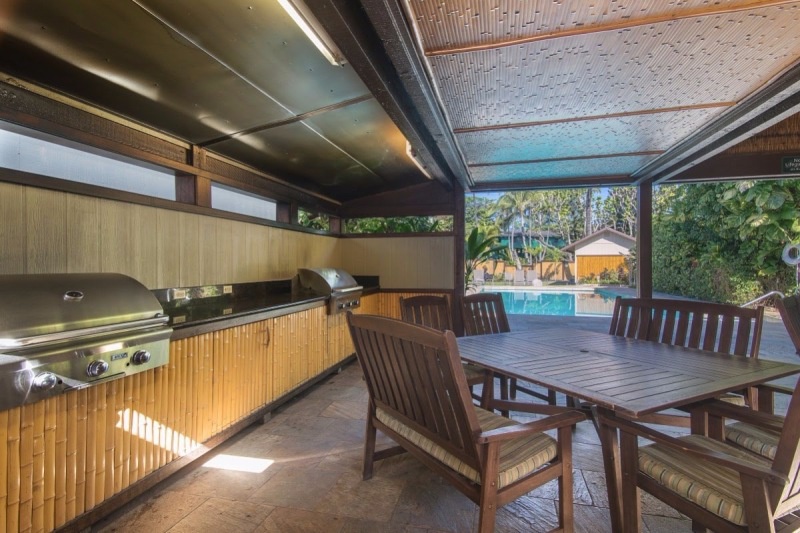 Grill up some fun in the communal area at HCR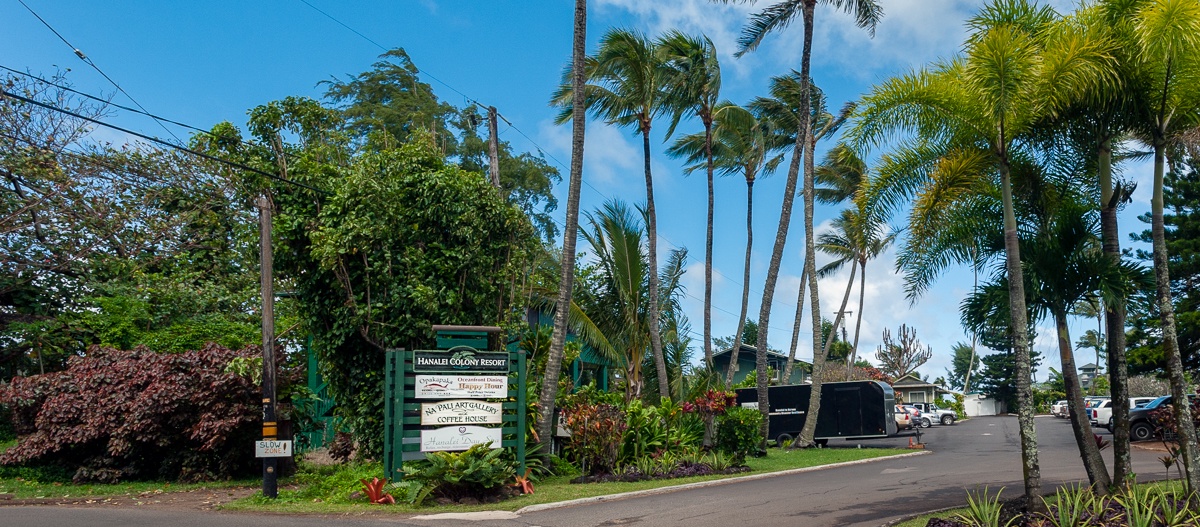 Entrance to Hanalei Colony Resort, beach front on Kauai's north shore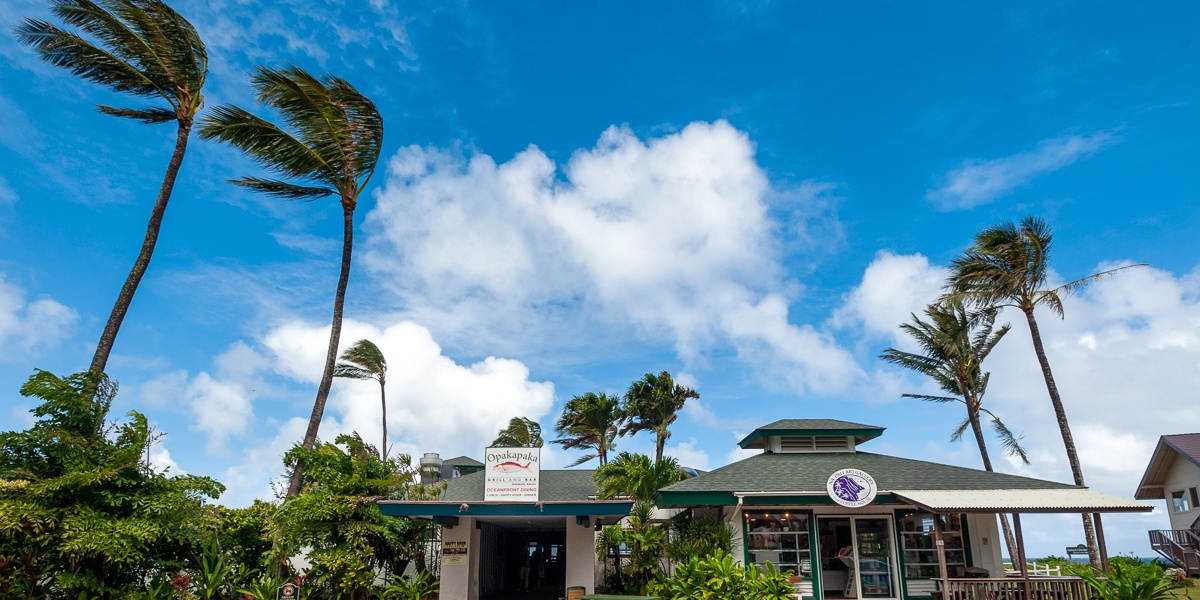 Opakapaka Grill and Bar (left) and Napali Art Gallery and Coffee House (right) on the grounds of Hanalei Colony Resort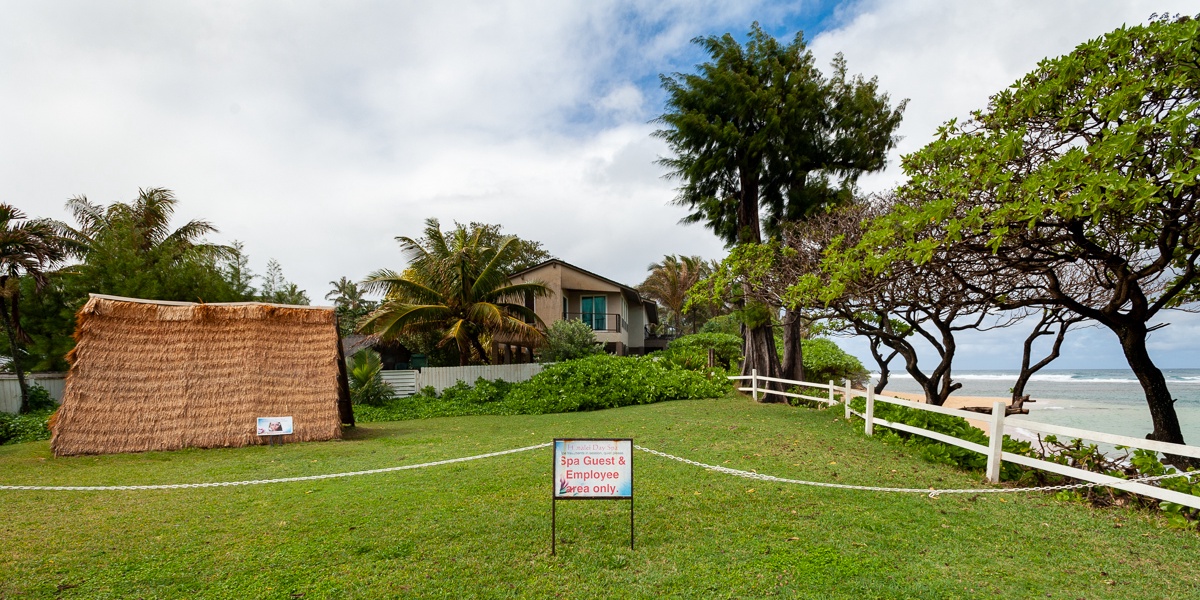 Beachfront couples massages available on grounds of Hanalei Colony Resort
Foot bridge on Hanalei Colony Resort grounds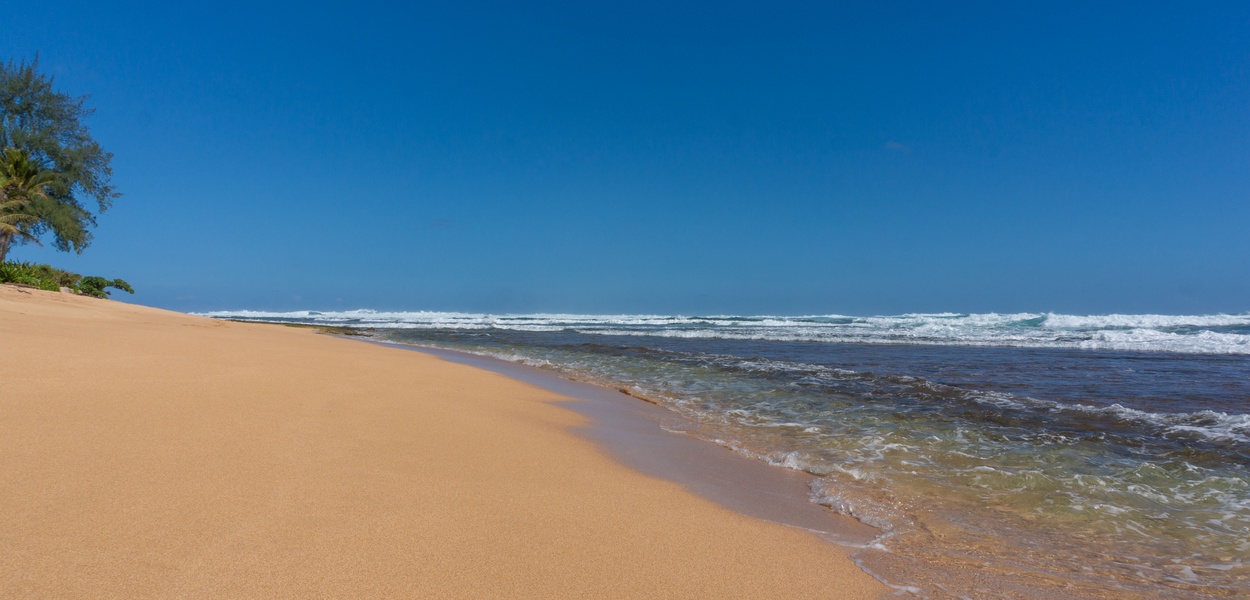 Enjoy the beach at Hanalei Colony Resort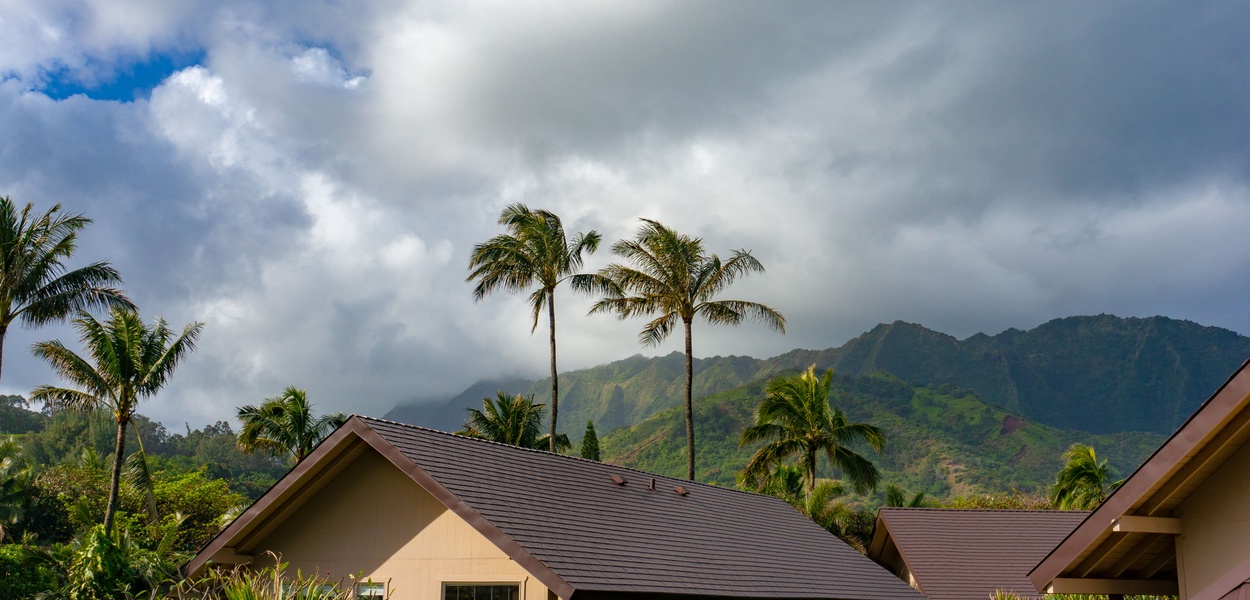 An exterior view of Hanalei Colony Resort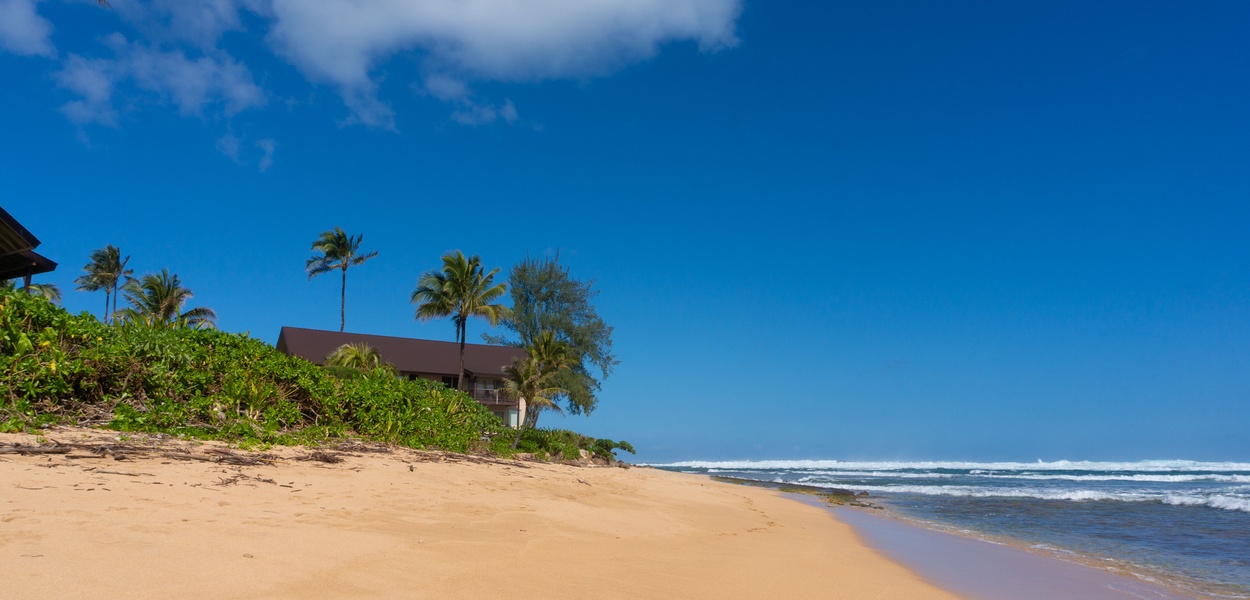 Hanalei Bay just nearby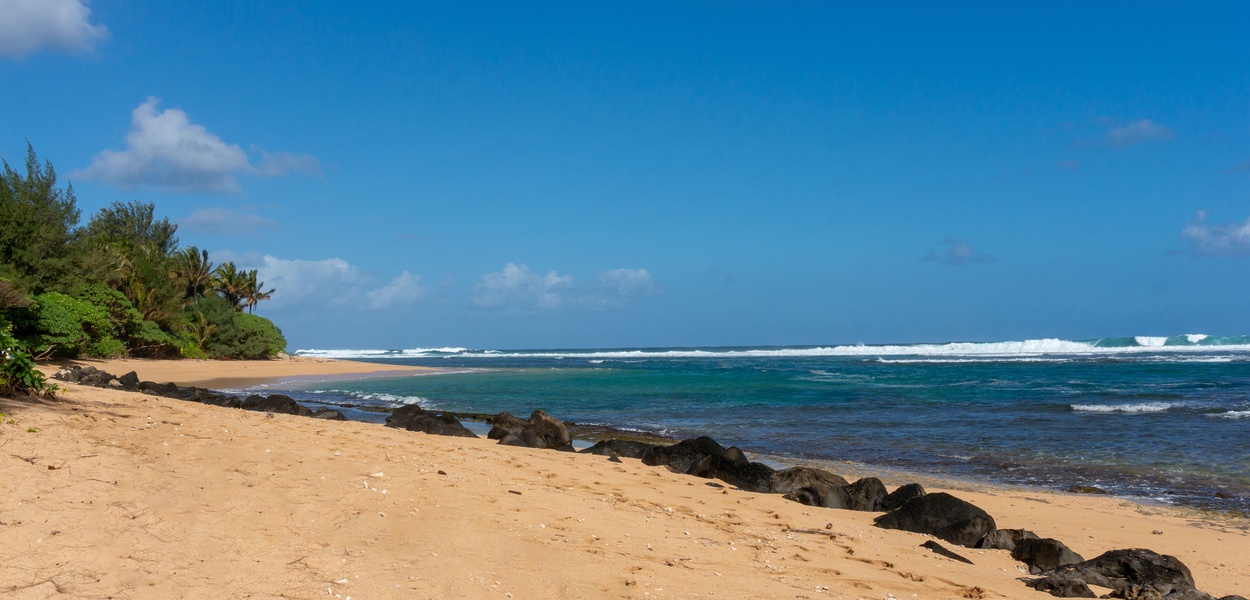 Nearby Hanalei Bay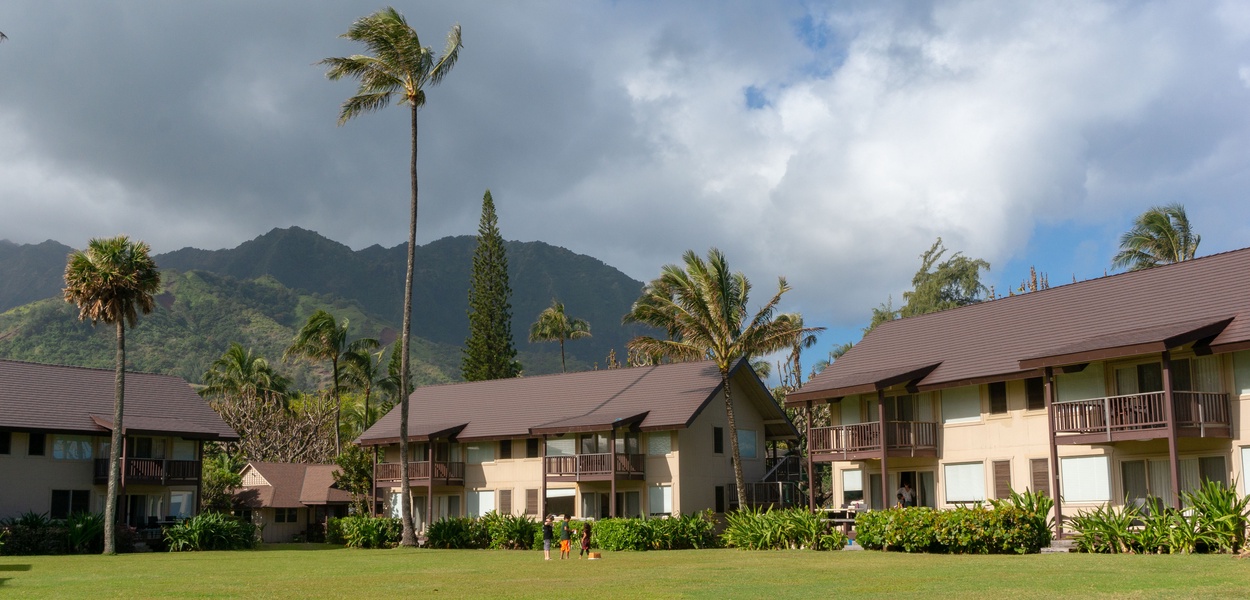 View of the exterior at Hanalei Bay Resort vacation rentals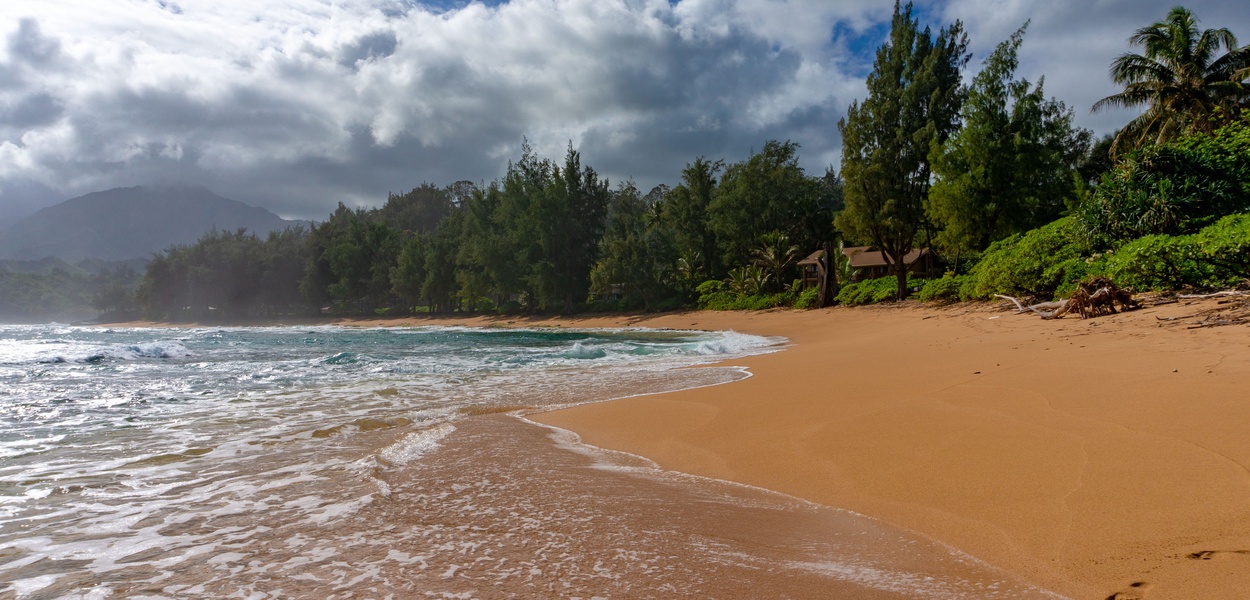 Nearby Hanalei Bay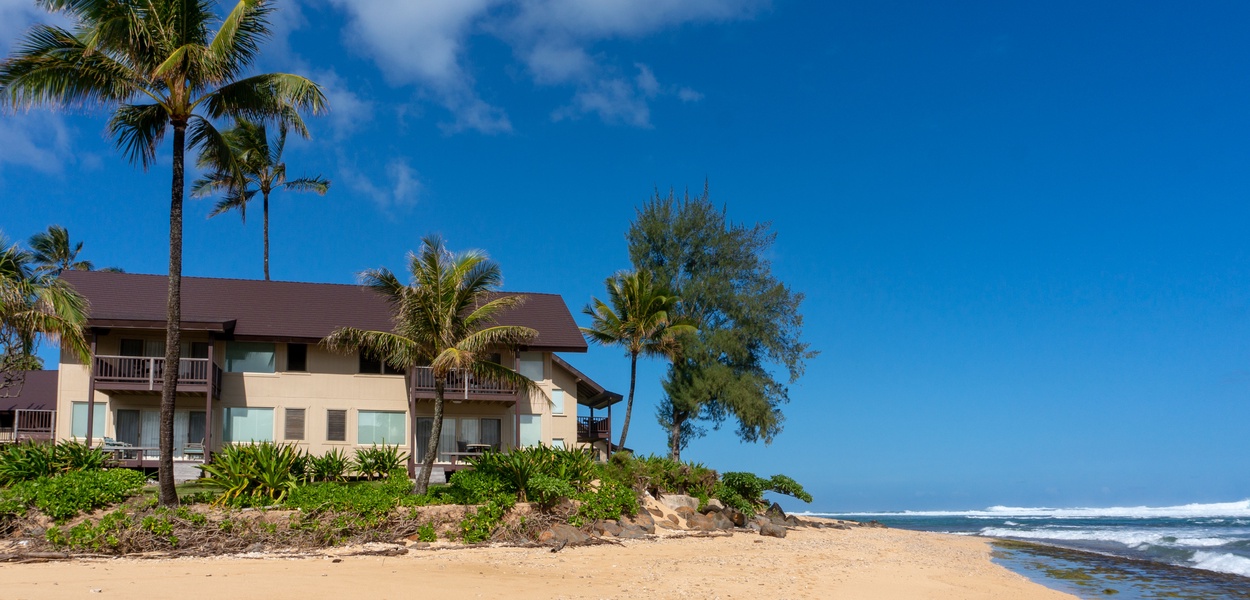 A view of one of the Hanalei Colony Resort buildings